Women's Ten Day Intensive Weight Loss, Health and Wellness Retreat
With Facilitators Casey Mackwell and Joelene Ranby
February 1 - 10, 2019
A significant health kick start and detoxification journey. Education is intensified during this retreat to ensure you leave with the knowledge you need to make positive lifestyle changes at home. Leave feeling pampered, refreshed, and fabulous. We will give you all the tools you need to take away to empower you to achieve your goals.
For ladies who don't have three weeks to invest into our Three Week Life-Changer, the Ten Day Intensive will immerse you fully into a healthy lifestyle and highlight the differences between your lifestyle choices at home and those of a healthy lifestyle through educational workshops. Daily yoga and fitness sessions along with healthy and nutritious meals will ensure you get the most out of your ten days with us and get a good start towards achieving your health goals.
Post-retreat support will enable you to continue to implement what was learnt on the Retreat, at home.
Inclusions on this Retreat are as follows:
Our weight loss guarantee
Personal motivational journal
10 Day accommodation at beautiful secluded boutique location (excl day-stay)
Nutritious and delicious meals for 10 days
Nutritionist-designed personal meal plan (while on Retreat)
Half day workshop with our Nutritionist
Post-retreat nutrition plan for you
Daily Yoga sessions
Daily training sessions with a Personal Trainer
Post-retreat personal training plan
Educational workshops, including hormones, nutrition, exercise and health
Cooking classes and workshops
Success coaching
Session with our Personal Stylist and Make-up Artist
One 45 minute facial and skin analysis treatment with our Beauty Therapist.
All activities and outings
Full-time facilitator support
Post retreat support and follow up for six months
Complimentary subscription to our online community: The Resolution Support Network
Join us on one of our life-changing Ten Day Intensive retreats and learn how to take better care of YOU. Our location is both peaceful and serene, surrounded by 35 acres of native bush in the tranquil hills of the Bay of Plenty – an area featuring some of the most beautiful beaches in New Zealand.
This retreat is an affordable way to get direction and coaching toward becoming a healthier and happier you. The perfect healthy holiday! From only $290 per day, all-inclusive. These retreats always sell out, so please reserve your space to avoid disappointment.
Interest free finance is available as part of our registration process (6-months interest free, conditions apply).
To download the draft retreat schedule for this retreat, CLICK HERE
Facilitators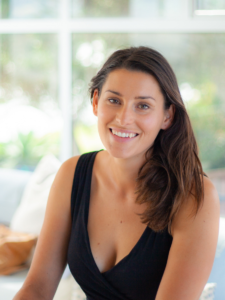 Casey Mackwell
Casey, through her experience in the health and wellness industry, has worked with women of all ages shapes, sizes and abilities to help them achieve their health goals. Casey is an inspirational and motivating facilitator who overcame her own health challenges to become a healthier and happier version of herself. "I realised that movement played a vital part in improving not only my physical health,…
Learn more about Casey Mackwell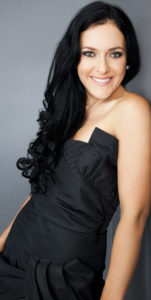 Joelene Ranby
Having overcome her own battles with health and happiness, Joelene knows what effect a few pragmatic changes can have on someone's life. Joelene's passions are cooking, Yoga and personal development in all forms. For fun, you will find Joelene conjuring up delicious food for herself and others at her Pukehina Beach home. "I cook food that is healthy and will inspire your taste buds and…
Learn more about Joelene Ranby