Three Day Personal & Professional Resilience Retreat – Women Only
With Facilitators Carly Kibby, Joelene Ranby and Tiffany Matthews
March 8 - 10, 2022
Empower one or more of your team to take time out to reset at New Zealand's Best Wellness Retreat, whilst attending valuable onsite personal and professional development training focused on building personal and professional resilience which will benefit your organisation. Join other satisfied employers whose employees return to work armed with resilience tools and strategies, with a renewed sense of energy, leading to improved performance and productivity. 
Inclusions on this Retreat are as follows:
Three day accommodation at our purpose-built wellness resort*
Nutritious and delicious meals for three days designed by our Nutritionist
Optional Daily Yoga
Educational workshops, including Satisfying Sleep, Essential Energy, Hearts & Happiness, Mental Health & Resilience, Effective Habits & Productivity, Confident Communication
On-retreat facilitator support
Complimentary access to our online community & downloadable resources
Weekly resilience inspiration for 12 weeks following the retreat
Goodie bag on arrival
To download the Resilience Retreats brochure, including an example schedule, more information on workshops and purchasing vouchers for a number of your Team, CLICK HERE
Join us on one of our inspiring Personal & Professional Resilience Retreats, rest, re-set & learn how to take better care of YOU.
Held at Resolution Retreats' Lakeside Health & Wellness Centre bordering Lake Karapiro. Just south of Cambridge in New Zealand, you will arrive at our purpose-built, multi million dollar, Wellness Resort. Our world class retreat was built specifically with all the facilities you need to to return a happier, healthier you.  An outdoor tennis court, standalone Yoga and education chalet, indoor heated swimming pool and jacuzzi, pool-side gymnasium, 2 private saunas, library, and more, set in a relaxing, peaceful and private rural New Zealand setting.
Your luxurious Accommodation Chalet is a 60sqm standalone chalet crafted from timber and local stone, with its own outdoor area, lounge, kitchenette, office, walk in wardrobe, and spacious bathroom with luxurious spa bath.  The space is both welcoming and relaxing; a private haven to escape to both rest and reflect.
We have a lot of interest on these Retreats, so if you are interested, please don't delay in contacting us – only limited spaces! Starting at only $330 per day, all-inclusive.
Interest free finance is available as part of our registration process (6-months interest free, conditions apply).
Facilitators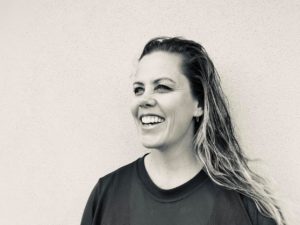 Carly Kibby
As an accomplished facilitator with over 13 years' experience in areas of health and wellbeing, Carly's purpose is to celebrate, empower and support woman within their wellness journey. Carly has a particular passion for wellness incorporating acknowledgement of the importance of mental wellbeing as much as the nourishment of physical wellbeing; a journey of health from the inside out. Carly enjoys wearing many different 'hats'…
Learn more about Carly Kibby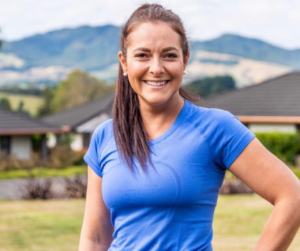 Joelene Ranby
Having overcome her own battles with health and happiness, Joelene knows what effect a few pragmatic changes can have on someone's life. Joelene's passions are cooking, Yoga and personal development in all forms. For fun, you will find Joelene conjuring up delicious food for herself and others at her Pukehina Beach home. "I cook food that is healthy and will inspire your taste buds and…
Learn more about Joelene Ranby
Tiffany Matthews
Tiffany has been involved in our Retreats for many years and has recently joined our facilitating team. Tiffany brings an array of expertise with a passion in helping busy women who try and 'do it all' to put themselves first and take care of their wellbeing. Tiffany energises our guests with her can-do approach to health. A busy Mum who has had her own health…
Learn more about Tiffany Matthews