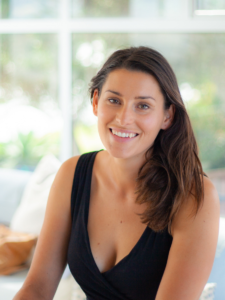 Casey, through her experience in the health and wellness industry, has worked with women of all ages shapes, sizes and abilities to help them achieve their health goals.
Casey is an inspirational and motivating facilitator who overcame her own health challenges to become a healthier and happier version of herself. "I realised that movement played a vital part in improving not only my physical health, but also my mental health" says Casey.  Casey's enthusiasm for exercise lead her to become a Qualified Personal Trainer. Now she loves to help others make similar positive changes in their lives. "I'm really fortunate to be able to support the ladies who come on retreat, and to see that clarity and happiness emerge".
Casey has a gentle, empathetic and nurturing nature which makes her a great listener, whilst offering practical solutions to encourage our guests to put their own health and happiness as a priority.
Contact Casey, casey@resolutionretreats.co.nz
Events with Casey Mackwell